The NEOVITA Deposit System

Holistic thinking and sustainable action has been a central part of the NEOVITA philosophy since the company was founded.
Living proof of this is the deposit system that has been in place for over 30 years. All products are offered in the deposit dispenser. The empty mousse dispensers are returned to the cosmetic institute and sent back to NEOVITA. There it is ensured that all ingredients can be reused. They thus remain completely in the raw material cycle and do not end up in landfills or in our oceans.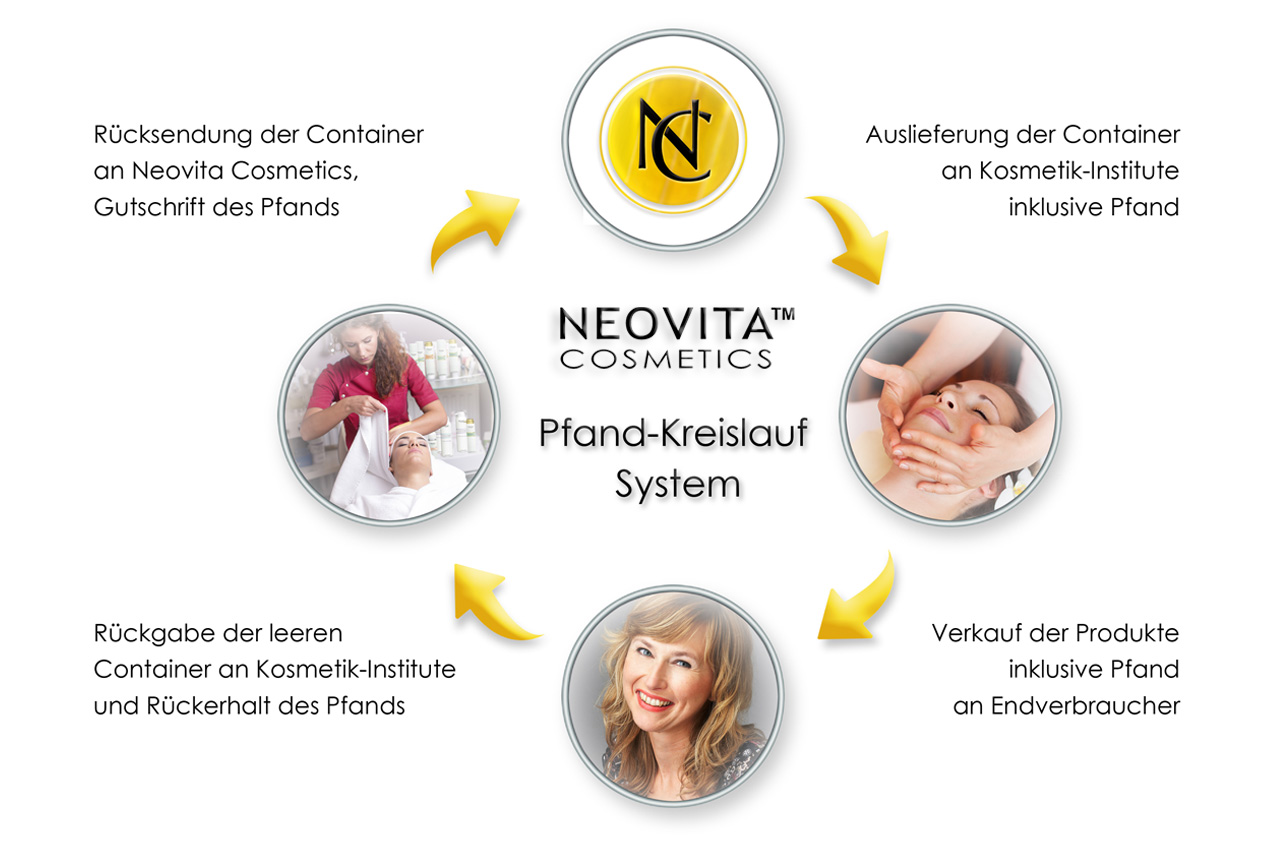 For more than 30 years, we have been actively fighting one of the biggest problems of our time, waste avoidance, together with our beauty institutes and customers. This makes us unique in the industry and we are considered a pioneer for all concepts that are now emerging in the current sustainability debate.
Cosmetics in harmony with nature - for a relief of the environment and healthier skin.